2019 MIB Study Tour-Chengdu Day 3
Publisher : Teaching Affiars Administration Time : 2019-06-13
The morning of our 3rd day of our Chengdu trip started with the ample daily breakfast. The weather app said the temperature for today would be great, and in fact we could see the shiny sun breaking through the clouds. We took our bus and had some speeches from Gabe and Anita which were funny to say the least. The destination was the famous Sichuan University.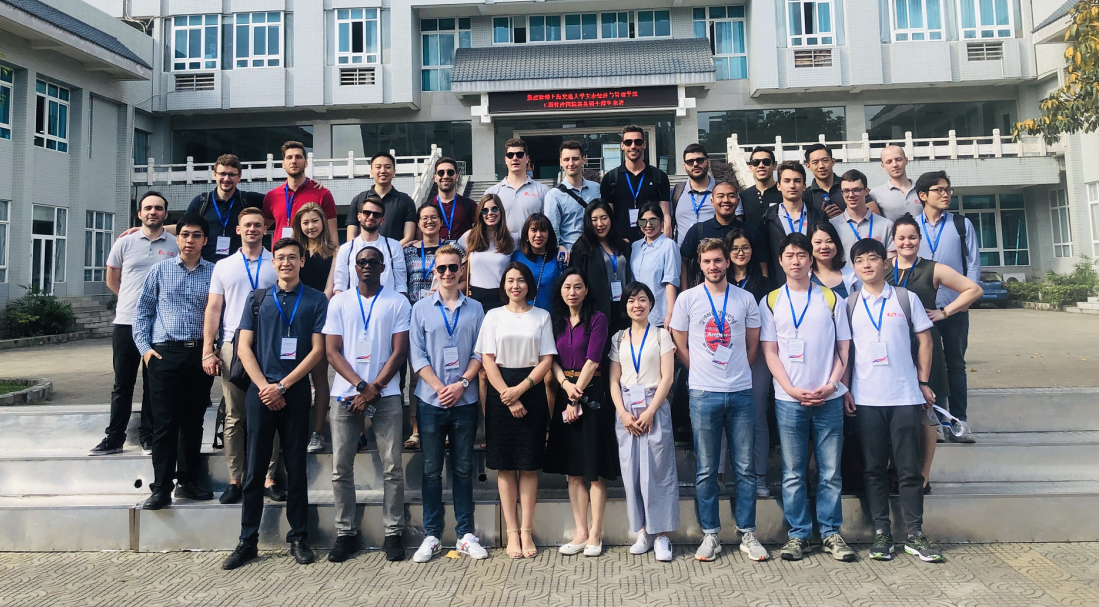 At 9:30 we all arrived at the beautiful Sichuan University campus and we were warmly welcomed by Professor Liu Hai Yue. After offering us a coffee and a small snack, she gave us an extremely interesting lecture about different Management Practices and Chinese management methods. Once the lecture finished, the staff guided our whole group to two different museums located close to the campus, where we learned about the history of the Campus and the Chengdu local culture and arts. The oldest museum in China embodies with ancient sculptures, craved stone, Sichuan's gorgeous leather paper-cut silhouette and Chengdu's lamp shadow art from the Qing Dynasty period. These shadow arts are unique in China and these ones are the oldest in the country.

After the museum, we went to a 4 billion RMB-worth company called "Business Big Data". We were welcome by one of SJTU's alumni, who is working as a product manager in the firm. He briefly introduced products and service like index scores, credit ratings impressive data visualization applications. We learned that beside private companies such as banks, one of their main customers is the government. Lots of young talents (like PhD students) have an opportunity to work and learn in this firm, which then also helped BBD a lot with departments like innovation. We were really interested in the company and actively asked them many questions. It was quite a wonderful day!